Avalanche Advisory
Turnagain Area Avalanche Advisory

Saturday, April 28th 2018 14:00 pm by CNFAIC Staff

ARCHIVED ADVISORY - All advisories expire after 24 hours from the posting date/time.
The Bottom Line
The CNFAIC is no longer issuing advisories for Turnagain Pass and surrounding regions for the 2017/18 season.  Although our forecast season is finished, this does not mean that the avalanche season has ended - please see below for some SPRINGTIME AVALANCHE TIPS!! 
Current conditions? Keep tabs on our Observation Page! 

We will be posting all observations/reports sent in to us.
As always, check the nearby weather stations before heading out. You can find these on our Weather Page.


"Like" the Friends of the Chugach National Forest Avalanche Information Center on Facebook and follow us @chugachavy on Instagram. We will continue to post throughout the summer. 
We would like to extend a huge THANK YOU to all the folks who have taken the time to send in observations. Your reports are integral in providing the highest quality information!
Additionally, THANK YOU to all of you who have supported the CNFAIC through donations, memberships and a variety of other means. This is the foundation we continue to build upon - we would not be here without you!
We would also like to thank our non-profit arm, the Friends of the CNFAIC. Just over half of our budget comes directly from the 'Friends' organization. This amazing and selfless group has a tireless passion for keeping us safe in the backcountry.

 Their fundraising efforts allow the Avalanche Center to be a reality - literally. And of course, we would not be here without the support of the Forest Service and the wonderful Glacier Ranger District.
Last but far from least, we would like to thank the following for sharing their valuable avalanche information that helps to greatly improve our forecasts:

-Alaska DOT

-Alyeska Snow Safety

-Chugach Powder Guides

-Alaska Railroad

-Alaska Avalanche School

-Alaska Pacific University
-Alaska Guide Collective
-Chugach Electric
-BeadedStream and KCI
-Everyone else who has contributed this season!
 Photo sent in by frequent observer Mike Ausman from the December 20, 2017 Pastoral near-miss. This has been the season of persistent weak layers! 
Show the Complete North American Avalanche Danger Scale
Avalanche Problem 1
SPRINGTIME AVALANCHE TIPS -  Timing is everything! The spring transition can have an unexpected effect on snowpack characteristics. Stable snow can become weak and hazardous in a matter of hours. What to look for? Ask yourself these questions: Am I dealing with winter snow (cold and dry) or spring/summer snow (wet, warm and/or crusty and refrozen)? Or is it some combination? What weather factors have affected the snowpack today and recently? 
Remember the Red Flags that indicate instability! 
Are there recent avalanches? What kind?


Cracking in the snow? Collapsing?


New snow? Rain? What elevation?


Wind loading? How strong for how long? 


Rapid warming? Did it freeze last night? How many nights with no freeze? How deep are you sinking in?
 
While many people may have written off winter and have transitioned to springtime activities, there is still plenty of snow in the mountains. On any given day conditions can range from warm and sunny t-shirt weather, to pouring rain, to cold and snowy mid-winter conditions. Being able to recognize and respond to specific avalanche concerns is key in making effective decisions in avalanche terrain. 
Hiking on summer trails during the springtime warm-up (including the Byron Glacier trail, Crow Pass, Devil's Pass, Russian Lakes trail and Crescent Creek trail) can be very dangerous.  Extra caution is advised for trails that cross under avalanche paths. Avoid being under large snow covered slopes this spring as avalanche hazard does remain. Most common times for natural springtime avalanches are during sunny afternoons/evenings or periods of warm rainy weather. Know that an avalanche occurring above you could send debris to snow-free zones and valley floors. 
Recent avalanche debris in the Byron Glacier valley on April 24th. Some hikers Saturday April 21st had a close call when an avalanche released naturally from above.
Loose Snow Avalanches: Both dry and wet loose avalanches are common springtime avalanche concerns. Pay close attention in steep terrain, especially when the sun first hits freshly fallen snow. Remember loose avalanches can be particularly hazardous if they push you into a terrain trap. Wet loose avalanches can trigger wet slabs on the slopes below. 
Wet loose and wet slab avalanches on Tincan in mid-April. 
Wet Slab Avalanches: Wet slab avalanches are a combination of a slab, a weak layer or interface and water percolating down to the weak layer or interface. Often times there is a crust involved as the bed surface or some harder layer that the water lubricates. We had a wet slab avalanche cycle on April 10th and 11th and may see another before the season is over. As temperatures rise and/or rain falls at upper elevations these could happen even on the Northerly slopes. These tend to large and destructive when water is first being rapidly introduced to a somewhat drier snowpack. 
Wet slab on Cornbiscuit believed to have released on April 11th. Photo: Patrick Machacek
Storm Slab: It is still possible to get significant snowfall this time of year. If it is raining hard at lower elevations depending on the temperature it may being snowing hard up high. Pay attention to how much new snow has fallen and what surface it is sitting on. Is there a foot of new snow sitting on surface hoar or facets or a hard crust or over wet snow? Even without a persistent weak layer between the slab and the bed surface, it is still possible to trigger dangerous slab avalanches. These storms slab may also be tender and reactive right as they start to warm in the spring sun or with a rapid temperature rise. 
Example of a storm slab from April 19th on Eddies headwall. 
Wind Slab: It is also important to continue to pay attention to wind direction and loading patterns. New snow can quickly be loaded on leeward slopes and form touchy wind slabs. Look for areas of pillowed snow and watch for cracking. Like storm snow, wind slabs can be tender with the first warmup after the loading event. Again, you may be seeing a rain storm and forget that it is actually snowing and blowing up high. Check the weather page! What direction has the wind been blowing from? How strong for how long?
Sunburst Weather Station, note the 90 mph gusts on April 24th.
Cornices: Some slopes still have large cornices looming above them.  Knowing exactly what will tip the scales is difficult. Some factors that contribute to cornice fall are direct sun, heat from rising temperatures, and new snow with wind.  Give cornices a wide berth and take measures to minimize your exposure beneath them. Remember they have a tendency to break much further back than expected.
Cornice fall above Skookum in mid-April that triggered a slab below. 
Glide Avalanches: As of the end of May a few glide cracks are appearing and may release. Remember glide avalanches are very unpredictable and that they are the entire snowpack sliding to the ground. Avoid travel under glide cracks.
Below are some ways to both anticipate and deal with the above mentioned avalanche concerns: 
    •    Watch for the "shed cycle or complete melt-down" on the higher elevation slopes and aspects still holding snow. What this means is avalanches that are running to the ground due to a warm, wet snowpack; wet slabs, wet loose avalanches and glide avalanches. One great way to anticipate this is to keep an eye on the ridgetop weather stations (click HERE). Avalanche activity often follows 3 or 4 consecutive nights of no re-freeze at the higher elevations.  Rain can accelerate this avalanche cycle.  Careful route planning to stay out from under slopes with wet and rotten snow is essential during this period. 
    •    Sinking or punching in on skis over your boot tops or having your snowmachine track trench in to wet snow is a sign that it's time to exit the area. Following the aspects as the sun heats up the slopes over the course of the day, East to South then West, can make for great riding/skiing days, ending in sunny tailgating. High elevation North slopes may still have winter like conditions but may also become wet if the temperatures rise enough in the next few weeks.  
    •    Keep in mind, cloud cover 'holds in the heat' and can dramatically limit overnight refreezing.  A shallow to no refreeze will not only give daytime heating a jump start on weakening the pack, but can produce less than stellar riding conditions.
    •    Beware of warm storms where rain is falling on snow, especially when rain is falling on cold dry snow. This can quickly increase the avalanche danger.

    •    Stay off of CORNICES.  When approaching from the side or above, make sure you can see where the cornice ends and the underlying terrain begins.  If you can't see that transition area, move away from the edge.  If you find you and your group below cornices, expose only one person at a time and move efficiently through those areas. 
    •    As always wear avalanche rescue gear and practice safe 
travel protocols! 
    •    Lastly, don't forget to plan your route back to the car. Does it take you under slopes that were frozen and safe earlier in the day, but now have been cooking in the sun waiting to slide on your return? Under cornices? 
Pay close attention to overnight freezing, rising temperatures and changing surface condtions!
Seattle Ridge April 26th, 2018. Photo: Graham Predeger
Until next season, be safe in the mountains and have a great summer! --Wendy, Heather, Aleph and Graham 
Avalanche Problem 2
When you are done recreating for the winter season remember to take care of your avalanche gear. Take your batteries out of your beacon and store it in a dry place. Make sure your shovel and probe are dry when you put them away. Unhook your air bag canisters. If you have a JetForce pack it is recommended that those are stored with the battery at half charge.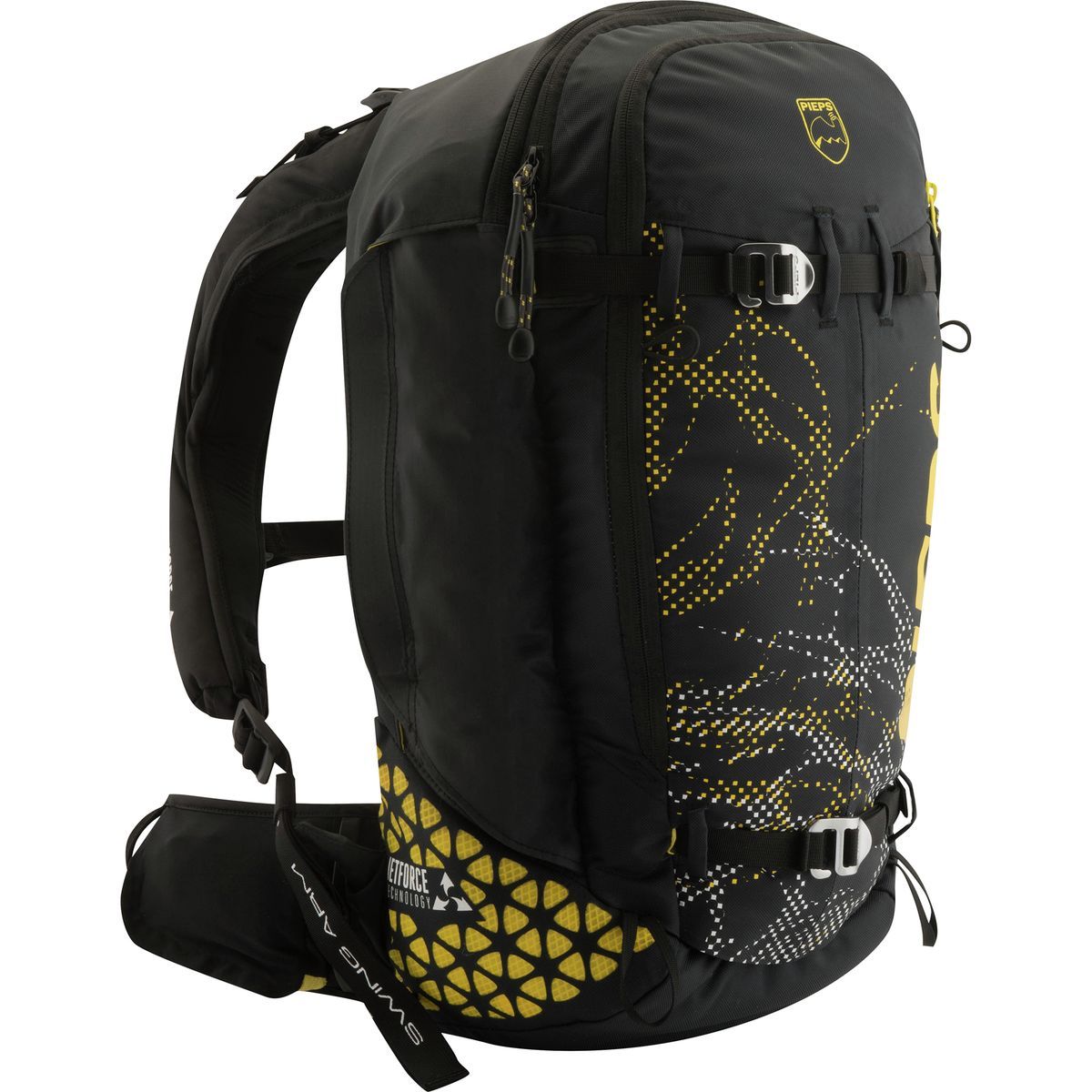 Mountain Weather
Click here for the CNFAIC Weather Page
This is a general backcountry avalanche advisory issued for Turnagain Arm with Turnagain Pass as the core advisory area (this advisory does not apply to highways, railroads, or operating ski areas).
Winter snowmachine use open/closed status and riding conditions updates
Riding status is not associated with avalanche danger. An area will be open to motorized use in accordance to the Forest Management Plan when snow coverage is adequate to protect underlying vegetation. Backcountry hazards including avalanche hazard are always present regardless of the open status of motorized use areas.
(Updated: May 06, 2018 )
AREA
STATUS
WEATHER AND RIDING CONDITIONS
Glacier District
Johnson Pass:
Closed
Closed as of April 20th
Placer River:
Closed
Closed as of April 17th
Skookum Drainage:
Closed
Closed as of April 1st.
Turnagain Pass:
Closed
Closed as of May 7th. Happy summer, see ya when the snow flies!
Twentymile:
Closed
Closed as of April 13th
Seward District
Carter Lake:
Closed
Closed as of 4/27
Lost Lake Trail:
Closed
Closed as of April 13th
Primrose Trail:
Closed
Closed as of April 13th
Resurrection Pass Trail:
Closed
Closed as of April 20th
Snug Harbor:
Closed
Closed as of 4/27
South Fork Snow River Corridor:
Closed
Closed as of April 13th
Summit Lake:
Closed
Closed as of April 20th
The information in this advisory is from the U.S. Forest Service, which is solely responsible for its content. This advisory describes general avalanche conditions and local variations always occur. This advisory provided by the Chugach National Forest, in partnership with Friends of the Chugach National Forest Avalanche Information Center.
---
SNOW AND AVALANCHE HOTLINE (907) 754-2369


If you have comments or questions regarding CNFAIC operations or winter recreation management, please email

staff@chugachavalanche.org

© 2018 Chugach National Forest Avalanche Information Center. All rights reserved.